We live in an era of technology. There is no denying that. We use our phones daily for everything. Smartphones have become our constant companion. But what about our furry companion? How has technology impacted the way we train and walk our dogs?
Can technology help pet sitters and professional dog walkers? Of course, it can. Before we delve into the nitty-gritty, let's take a look at some key statistics:
– There are 69 million US households with a dog
– In 2021, pet owners in the US spent more than $9.5 billion on services like professional dog walking
– On average, 57% of dog owners in the US have admitted to skipping at least one walk per week for various reasons
– The number of dog walkers in the US has grown by 5% in 2022
– Dog walking services, in general, have grown 1.7% per year from 2016 to 2021
– In the UK, 34% of households own a dog
– 45% of owners in the UK are concerned about walking their dog
Why the dog walking industry is evolving?
As you can see from the statistics above, the dog-walking industry is rapidly evolving. There are a number of reasons for that. For starters, pet ownership trends have changed in recent years. More and more people are considering animals as essential members of their family.
With that, pet parents are looking for higher-quality services for their pooches. Add in the technology advancements, and dog walkers can now provide better customer service.
There are many companies that offer digital solutions providing invaluable assistance to the business side of dog walking.
In the past several years, these technological innovations have improved the convenience factor and increased transparency between pet owners and providers. Nowadays, we have an astonishing level of detail available at our fingertips.
Looking ahead, technology will provide even greater opportunities for both sides, business and clients. The former will be able to streamline operations, while the latter will enjoy peace of mind knowing their furry friends receive the best possible care.
What are some devices you can add to your dog walking?
As we mentioned before, technology has completely changed the way we walk our dogs. It seems like every day there is a new app or a new device that can help you. These devices and gadgets enhance the overall experience for both you and your furry friend. Here are some examples.
GPS trackers, small devices that you can attach to the collar of your puppy and monitor its location in real-time. And you get all of that on your smartphone app. When you have an off-leash dog in the woods, GPS trackers promise to be quite useful

Smart collars, which come with some additional features like activity tracking, remote training, health monitoring, and built-in GPS. You can now keep an eye on your dog's well-being while walking

Dog walking apps, many different apps you can download designed specifically for dog owners and walkers. You can plan routes, track your walks, set reminders, and connect with other people in the community for group walks

Leashes with built-in lights, making it safer to walk your dog in low-light conditions

Automatic ball launchers, a nifty device that helps when playing fetch. Not all technology advancements are about safety, some are just for fun and playtime

Wearable fitness trackers, the same as for humans, these wearable devices monitor activity levels, sleep patterns, and even heart rate

Pet cameras allow you to check on your dog remotely while you are away

Anti-pull harnesses, designed to discourage dogs from pulling on the leash, with innovative designs that distribute pressure evenly

Smart water bottles with built-in bowls ensure your dog stays hydrated during walks. Quite handy during the hot weather
Apps for Pet Sitters
Nowadays, there are countless applications for every business. And pet sitters are benefiting greatly from the innovation and advancement of technology. Some of these apps cater more to the business side of pet sitting, while others help with convenience during the walks. Here are some popular apps that will make your life easier as a pet sitter
MileIQ, an app that allows you to track mileage and classify whether you travel or business. The first 40 drives each month are free. If you need to go over 40 monthly trips, the upgrade is $5.99 per month
Triplog is another application that can help you track mileage
Rover, the largest network of dog walkers and pet sitters in the United States, it includes boarding services and doggie daycare. Rover helps connect pet parents to dog walkers
Pawshake, operating in more than 19 countries, it offers services ranging from home dog boarding, dog walking, pet sitting, home sitting, and even home visits. And the best part is it is free for users
It is worth saying these are not the only pet-sitting apps available on the market. There are many more. If you have any ideas, feel free to share them in the comments section. We would love to hear your opinion
Three ways technology is changing the pet care world
Improved access
One of the best ways technology is changing the pet care industry is by creating an ecosystem in which owners can easily connect with reliable services. As a pet sitter, you do not need to spend as much money on advertising as before. Several apps and websites will help you connect with owners easily. We mentioned Rover and Pawshake, but there are apps like BabelBark, that connect pet owners to veterinarians and other pet services.
Improved nutrition and fitness routine
We said there are fitness trackers, right? These apps and devices monitor your dog's activity, helping you determine whether your pooch is getting the right amount of exercise for the day. And with the number of smart food bowls on the market, you can easily determine the right amount of food and water for your pet.
Keeping dogs engaged while you are away
Let's face it, you cannot be there 24 x 7. Pet sitters help quite a lot in this case. But even when you are away, and there is no sitter, there are devices that help occupy your pets. And it improves the pet's cognitive behavior as well.
What does the future hold?
Honestly, there is no way we can predict how far will technology take us. After all, it was back in 2015 when Samsung developed a Dog Dreamhouse. In it, everything can be controlled by your dog's paw. The services range from a treadmill to a tablet and snack dispenser. And there is even a hot tub spa.
Yes, the device cost more than $30,000. But you can see where we are going with this. The sky is the limit for technology and pet care services.
No one person can be certain how technology will affect dog owners and pet sitters in the future. There is even an attempt to develop a dog bark translator. I mean, what?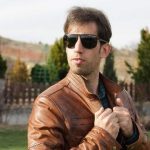 Aleksandar Mishkov is a 36-year old dog enthusiast. He has been living with dogs his entire life, and nowadays, he shares his life with a 6 year old Jack Russell Terrier, Milo. Visit Aleksander at his website The Daily Tail where he shares helpful tips on how to train and make sure your dog behaves properly.